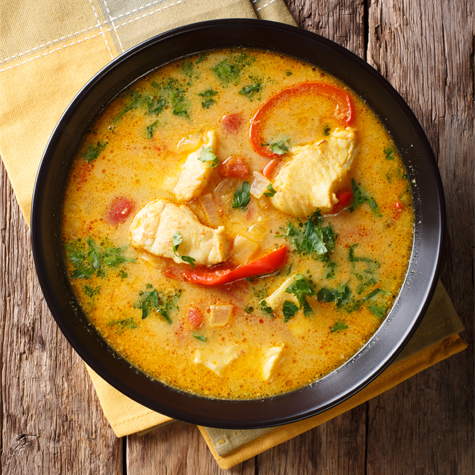 Ingredients:
2 tsp Cumin seeds
2 tsp Coriander seeds
1 tbsp Paprika
1 tbsp Peeled & grated fresh ginger
1 Lemon grass stalk, trimmed & chopped small
1 Small red chilli, seeds removed & roughly chopped
Zest & juice of 1 lime
3 Cloves garlic, squashed
1 tbsp Fish sauce
1 tbsp Sunflower oil
Directions:
In the Spice Grinder place the cumin and coriander seeds followed by the paprika, grated ginger and lime zest. Process until roughly ground.
Add the chopped lemon grass, garlic, chilli, lime juice, fish sauce and oil. Process for 10 seconds or until a smooth paste forms.
Use immediately or store refrigerated in a glass jar for up to 4 weeks.
Tip
Freeze in cubes ready to use.