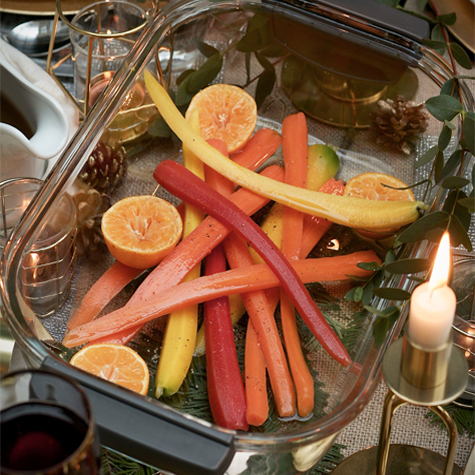 Clementine and Honey Glazed Carrots
Recipe created by Nicola Millbank. Check out her website for more great recipes: http://millycookbook.com/
Ingredients:
500g of Rainbow carrots
2 Clementines
2 tbsp. Honey
A drizzle of extra virgin olive oil
A good pinch of salt and pepper
Directions:
Cut the clementines in half, peel the carrots and cut them in half lengthways.
Lay the clementines and carrots down in the steaming tray, select steam, set the timer to 8 minutes and press start.
Once steamed until soft but still with some bite, drizzle the carrots with honey and extra virgin olive oil.
Squeeze the clementines over the carrots, add a good pinch of salt and pepper and mix before serving.