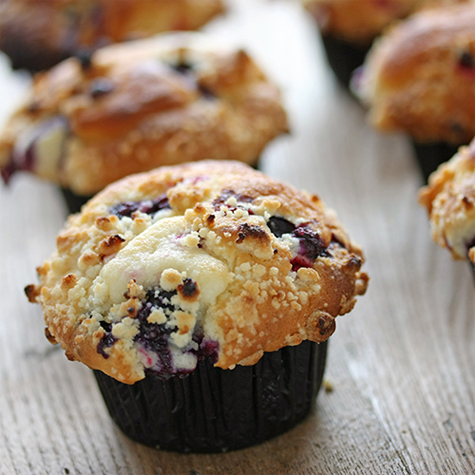 Berry Muffins
These super easy berry muffins are perfect for weekend baking with the kids. Whether they are for lunchboxes, as an easy breakfast or a coffee break treat, they will have the whole family coming back for more.
Ingredients:
120g Butter, melted
125ml Milk
1 Medium egg
250g brown self-raising flour
60g Soft brown sugar
1 tsp Ground cinnamon
Zest of 1 lemon
Pinch of salt
25g Frozen mixed berries
Directions:
Preheat the oven to 190ºC/ 375ºF/ Gas Mark 5 and lightly grease or line with muffin cases & place in the muffin tin.
Add the melted butter, milk and egg into the Cuisinart mixing bowl. Using the flat mixing paddle, mix on speed 10 for 30 seconds.
Add the flour, sugar, cinnamon, lemon zest and salt to the mixing bowl, continuing to mix together on speed 5 for a further 30 seconds.
Add the frozen berries and mix together on speed 3 for a further 15 seconds. The batter will be quite stiff due to the frozen berries.
Spoon the batter into each of the muffin cases and bake for 25 minutes or until the muffins are golden brown on top.
Remove from the oven and allow to cool on a wire rack.